Sustainable Innovation Forum 2016 - Marrakech
DATE AND TIME
Monday November 14, 2016 8:00 am - Tuesday November 15, 2016 20:50 pm
LOCATION
Marrakesh, Morocco
Topics
Climate Action, COP22, Marakesh, Green Economies
iEcoAfrica are supporting the Climate Action Programme on the Sustainable Innovation Forum. Be a part of the largest business-focused event taking place during the annual Conference of Parties (COP22) - the Sustainable Innovation Forum 2016 - taking place on 14-15 November at the Four Seasons Marrakech, Morocco.
Building on year-round work from Climate Action and the UN Environment Programme, the 2 day Forum will convene cross-sector participants from business, Government, finance, UN, NGO and civil society to create an unparalleled opportunity to bolster sustainable innovation and bring scale to the emerging green economy.
Join us and over 1000+ attendees representing 50+ countries in Marrakech, Morocco and achieve your business visions at COP22 heading into 2017 and beyond...
Why Attend?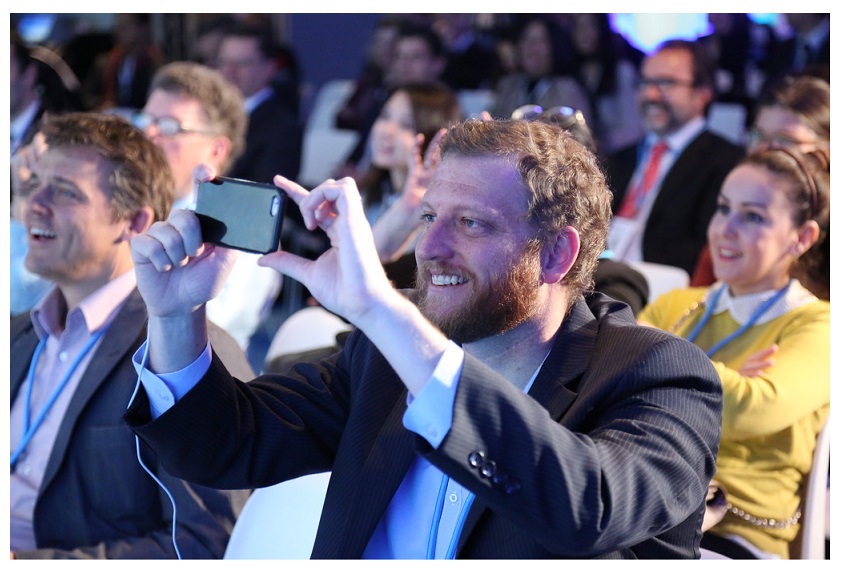 The Paris agreement has now been signed, uniting 196 countries in a binding agreement to limit global warming to under 2C. Global governments are now charged with moving further and faster than ever before to tackle climate change, creating an unstoppable transition to a low carbon economy to end the fossil fuel age. $100 billion has been committed to financing such climate action in developing countries, creating new opportunities for sustainable innovation and collaboration.
Whilst the agreement has brought greater market certainty, there remains many questions around the path that such action will take to ensure a break away from traditional growth.

Who Attends?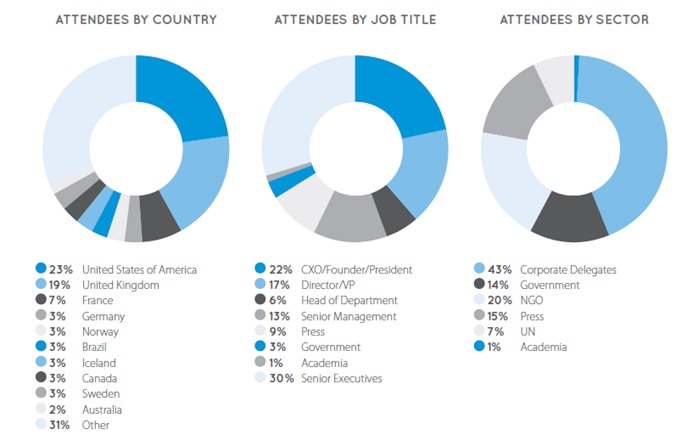 Confirmed Speakers
H.E. DR. HAKIMA EL HAITE COP REPRESENTATIVE DELEGATE MINISTER IN CHARGE OF ENVIRONMENT, MOROCCO AND HIGH LEVEL CHAMPION OF COP22, GOVERNMENT OF MOROCCO VIEW MORE
H. E. SITI NURBAYA BAKAR MINISTER OF ENVIRONMENT AND FOREST, INDONESIA VIEW MORE
H. E. KIMMO TIILIKAINEN MINISTER OF AGRICULTURE AND THE ENVIRONMENT, FINLAND VIEW MORE
RODRIGO RODRIGUEZ TORNQUIST CHIEF CABINET ADVISOR MINISTRY OF ENVIRONMENT AND SUSTAINABLE DEVELOPMENT, ARGENTINA VIEW MORE
H. E. NESTOR BATIO BASSIERE MINISTER OF ENVIRONMENT, GREEN ECONOMY AND CLIMATE CHANGE, GREEN ECONOMY AND CLIMATE CHANGE, BURKINA FASO VIEW MORE
JOSÉ VIEGAS SECRETARY GENERAL, INTERNATIONAL TRANSPORT FORUM, OECD VIEW MORE
PAUL ISAAC MUSASIZI CHIEF EXECUTIVE OFFICER, KIIRA MOTORS CORPORATION VIEW MORE
ARON CRAMER CHIEF EXECUTIVE OFFICER, BSR VIEW MORE
PADDY PADMANATHAN ENERGY REPRESENTATIVE CHIEF EXECUTIVE OFFICER AND PRESIDENT ACWA POWER VIEW MORE
INGRID BONDE ENERGY REPRESENTATIVE, CHIEF FINANCIAL OFFICER, VATTENFALL VIEW MORE
MAFALDA DUARTE HEAD, CLIMATE INVESTMENT FUNDS VIEW MORE
JONATHAN TAYLOR VICE PRESIDENT RESPONSIBLE FOR ENVIRONMENT AND CLIMATE ACTION, EUROPEAN INVESTMENT BANK (EIB) VIEW MORE
LUIS ENRIQUE BERRIZBEITIA EXECUTIVE VICE PRESIDENT, CAF VIEW MORE
ERIC USHER HEAD, UNEP FINANCE INITIATIVE VIEW MORE
PAUL SIMPSON REGULATORY REPRESENTATIVE, CHIEF EXECUTIVE OFFICER, CDP VIEW MORE
ANDREW STEER CHIEF EXECUTIVE OFFICER, WORLD RESOURCES INSTITUTE VIEW MORE
ANDREAS KLUGESCHEID MOBILITY REPRESENTATIVE, HEAD OF STEERING GOVERNMENTAL AND EXTERNAL AFFAIRS AND SUSTAINABILITY COMMUNICATIONS, BMW GROUP VIEW MORE
CHRISTIAN GROSSMANN FINANCE REPRESENTATIVE, DIRECTOR FOR CLIMATE CHANGE, IFC VIEW MORE
ERIK SOLHEIM EXECUTIVE DIRECTOR, UNEP VIEW MORE
BERTRAND PICCARD INITIATOR, CHAIRMAN AND PILOT, SOLAR IMPULSE VIEW MORE
DR. HOESUNG LEE CHAIR, IPCC, VIEW MORE
STEVEN L. KUKODA VICE PRESIDENT, INTERNATIONAL COPPER ASSOCIATION, VIEW MORE
FRÉDÉRIC SAMAMA DEPUTY GLOBAL HEAD OF INSTITUTIONAL & SOVEREIGN CLIENTS, AMUNDI VIEW MORE
M. MUSTAPHA BAKKOURY CHAIRMAN-MANAGEMENT BOARD, MASEN VIEW MORE
PHILIPPE JOUBERT CHAIR, VIEW MORE
MARK TERCEK PRESIDENT AND CHIEF EXECUTIVE OFFICER, THE NATURE CONSERVANCY VIEW MORE
YOSHIOKA TATSUYA CO-FOUNDER AND DIRECTOR, PEACE BOAT VIEW MORE
CLARA HAAS SECRETARY-GENERAL, CLIMATES VIEW MORE
H.E DR THANI BIN AHMED AL-ZEYOUDI CABINET MEMBER AND MINISTER OF CLIMATE CHANGE AND ENVIRONMENT, UNITED ARAB EMIRATES VIEW MORE
NIK GOWING INTERNATIONAL BROADCASTER UNITED KINGDOM VIEW MORE
H.E DR MASOUMEH EBTEKAR VICE PRESIDENT OF IRAN AND HEAD OF ENVIRONMENTAL PROTECTION ORGANIZATION, IRAN VIEW MORE
ANDREAS REGNELL SENIOR VICE PRESIDENT STRATEGIC DEVELOPMENT, VATTENFALL VIEW MORE
Register
Venue
Website
Established in 2007 and headquartered in London, UK, Climate Action - producer of the Sustainable Innovation Forum at COP22, works in a unique, contractual partnership with the United Nations Environment Programme (UNEP) – the world's foremost body on environmental protection and stewardship.